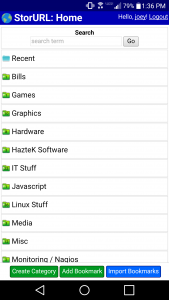 I recently released a few "applications" for Android that were basically just windows into the online applications that already existed. When I did this, there was no alternative unless you were content with having the browser navigation bar always visible. Today, I read some news from Google about a new kind of app called a Progressive Web App. After digging into the details about what these kinds of apps were, I found that they were a perfect fit for what I was trying to accomplish with my mobile applications.
What this means for you, the user, is that you do not need to download the APK file from the site to use these applications in the manner I intended. You can now, with the help of Chrome on your Android device, add a shortcut directly to your home screen. It will look and feel exactly the same as the mobile applications I recently posted, but in a more sustainable and reasonable manner. If you are a user of one of my online applications, but were hesitant to install the unsigned applications from my site, you have a solution.If you are interested in doing this with
StorURL
or my new
Bike Management
tool, you can follow this simple procedure:
Open Chrome on your Android device and navigate to the site.
Click on the application menu in the top right corner.
Choose Add to Home screen from the menu
Give your new app a name. The defaults should be sufficient, but if you want to change it, feel free to do so.
Close Chrome and launch the app from your new home screen icon.
That's it! You now have an "app" on your home screen to launch directly into StorURL or Bike Management. Some of my other online applications are not really designed for the mobile web, so those are not considered Progressive Web Apps. They will still work on your mobile browser, but your results may vary.
If you have any questions or comments, please feel free to post them here or
tweet me
.