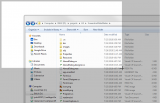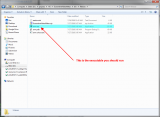 Screenshot Note Maker is a simple tool to help you take and annotate screenshots on a Windows desktop. It's similar to Windows' built-in Snipping tool with some added features, such as adding shapes, lines, and text.
Some of its current features include:
Draw rectangles, ellipses, lines, arrows, and text
Use any RGB color as well as opacity/translucency levels from 25% to 100% (for highlighting)
Capture from the clipboard, the screen, or load a file from your disk
Screenshot Note Maker requires the the Microsoft .NET 2.0 framework installed on your system. You can
download it from Microsoft's website
, or through
Windows Updates
.