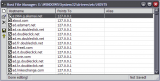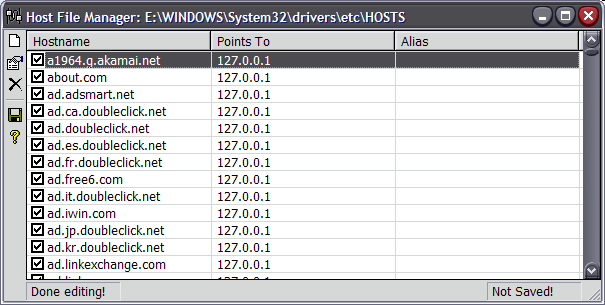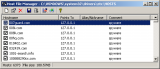 Host File Manager is a simple application that allows you to modify your HOSTS file on all modern Windows® systems. When you type an address such as www.google.com into a browser or anything else that resolves names using DNS, the hosts file is checked before it goes out to the internet to look up the IP address on your ISP's DNS server. This is useful if you want to block malicious addresses, or even advertisement servers. It's also good for internal routing if you do not have a DNS server, but still would like to resolve names to other machines that do not use NetBIOS.
Edit hosts file
Disable and enable hosts without removing them
Copy & Paste multiple hosts
Easy to use interface
Host File Manager requires the .NET 2.0 Framework. Anything newer than Windows XP already has this installed.
Administrator privileges are required for this application to work properly. It needs read/write access to the C:\Windows\System32\drivers\etc\HOSTS file.
Supported/Tested Operating Systems: Windows 2000, Windows XP, Windows Vista, Windows 7